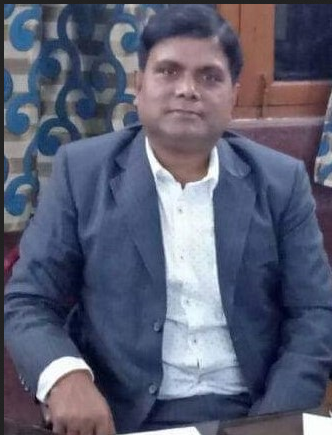 Dr. Sanjay Kumar (Principal)
A host of eminent, scholarly and enthusiastic faculty under the able academic leadership of the Principal has taken charge of teaching-learning in the college. A good number of the faculty members are engaged in active research by operating projects, publishing in academic journals and working on doctoral programmes..


Latest News
Welcome to Lalbaba College
Lalbaba College is a conglomeration of approximately four thousand students, more than eighty teachers and more than twenty non-teaching staff. It has grown into a seminary of modern learning over the years. The catchment area of the college includes its adjacent agricultural and industrialized region of the district of Howrah as also neighbouring agricultural belt of the district of Hooghly. Although initially conceived merely to promote higher education among the local youth, its hinterland of student input has increased immensely during the last decade. Students today rush here to materialize their dreams with regard to choice of subjects in higher education from distant areas connected by the Barddhaman Main and Chord lines and the Tarakeswar section of Eastern Railway and the Kharagpur section of South Eastern Railway. This is because of the fact that the college is located adjacent to Kolkata. It is just on the opposite bank of the river Hooghly next to Belur Math, the world famous monastic establishment founded by Swami Vivekananda. It is easily accessible by rail, only six kilometers journey from Howrah and fifteen kilometers from Sealdah. The nearest railway stations are Belur in the Howrah - Barddhaman Section, Belurmath in Howrah - Belurmath Section and Bally Ghat in the Sealdah – Dankuni Section of Eastern Railway. As the college is situated conveniently besides Grand Trunk Road, the facility of frequent bus services can also be availed of to reach the college.
We Are Serving
60+

Teachers

3500+

Students

16+

Courses

57+

Years Served
Featured Events